It's a privilege and honor to serve you
We know that visiting a doctor for the first time can be both exciting and nerve-wracking.
Here's what you should know about us: We believe it's wrong to treat before we can see what's actually happening in your body, so we always start with thorough imaging, in-house. We never say we
can if we can't.
We won't accept patients we don't honestly believe we can help. It's rare, but in those cases, we're happy to point you in a better direction.
Our treatments are safe, gentle, and effective for you and everyone you care about, from newborn to nineties.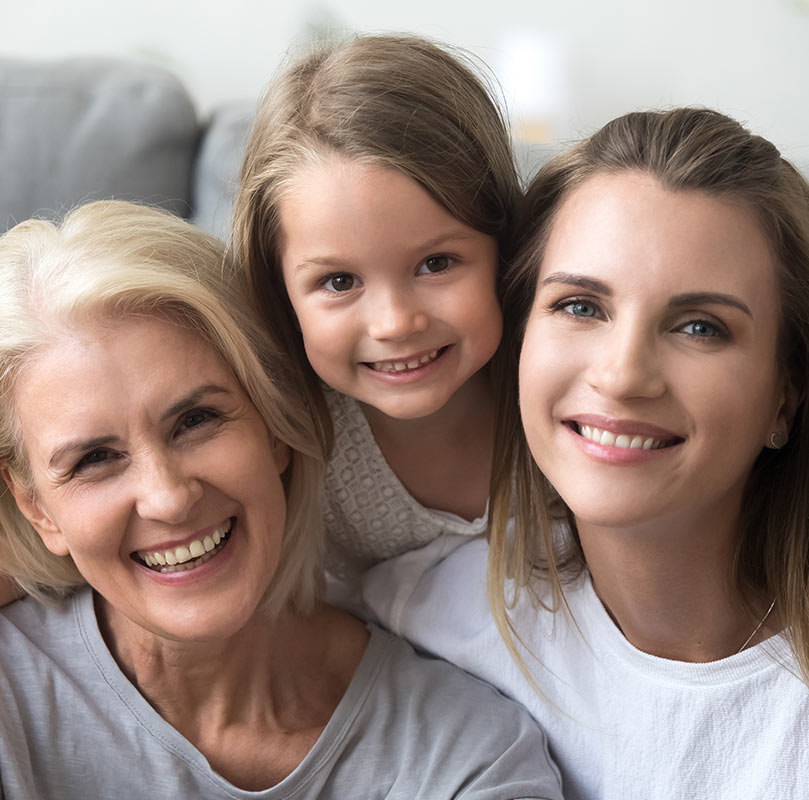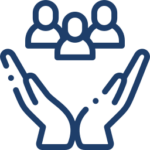 Our team focuses on all types of care, including back and neck pain, headaches, spinal surgery avoidance, neuropathy reversal, pregnancy and babies, scoliosis, plantar fasciitis, and gut health.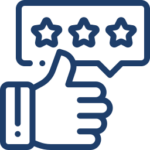 Our all-natural approach is safe, highly effective, and backed by thousands of satisfied patients.
Nearly every patient sees significant improvement within 90 days.
Get to know us in under two minutes.

"If you need a problem fixed, don't waste your time with another chiropractor like I did. This is a state of the art facility. They treat everyone as if they're the only patient."

Paul J.
Annville, PA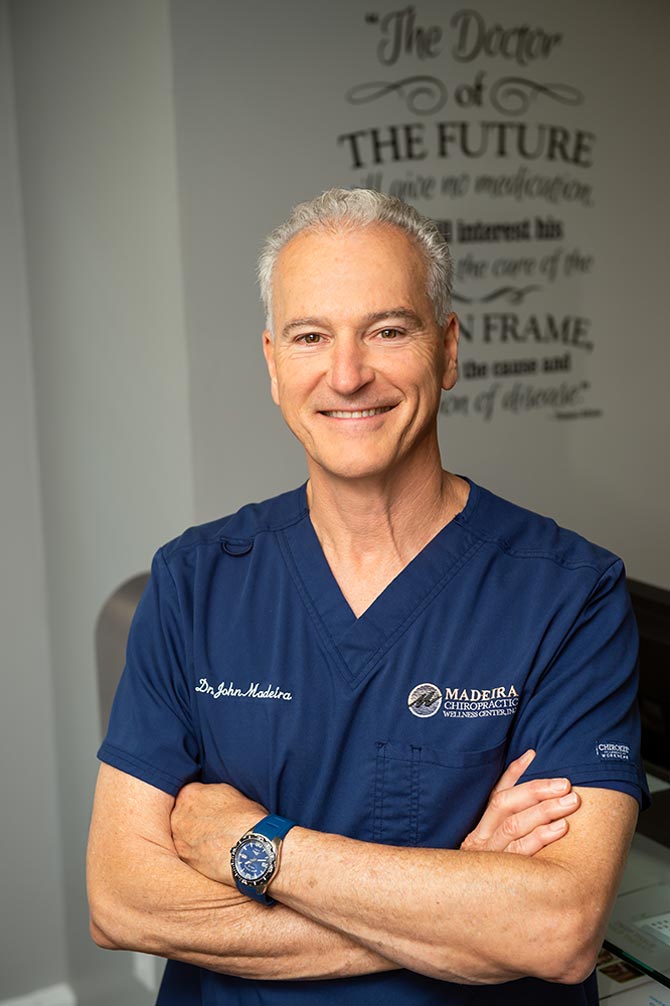 John Madeira, DC, Founder
Doctor of Chiropractic
"The best part of my day is when patients tell me how our care has improved not only their pain but the quality of their lives, too. We look forward to doing the same for you and your family."
Chiropractic care changed Dr. Madeira's life after a bad tackle landed him on his head on a high school football field and caused severe neck pain and migraine headaches. It was his healing from this experience that motivated him to become a chiropractor. He founded the practice in 1982 and has been serving the people of Central PA and beyond ever since.
The Madeira family name is well known in the area; Dr. Madeira's father was a school teacher and insurance agent in Hershey beginning in the 1950s. Dr. Madeira was the first in his family to enter the chiropractic profession. Now, he has influenced more than a dozen other extended family members to serve in the field, including two siblings and his daughter, Dr. Kayla Madeira Miller.
Dr. Madeira has authored three books, including Seven Wellness Secrets That Will Change Your Life, written in collaboration with his daughter, Dr. Madeira Miller.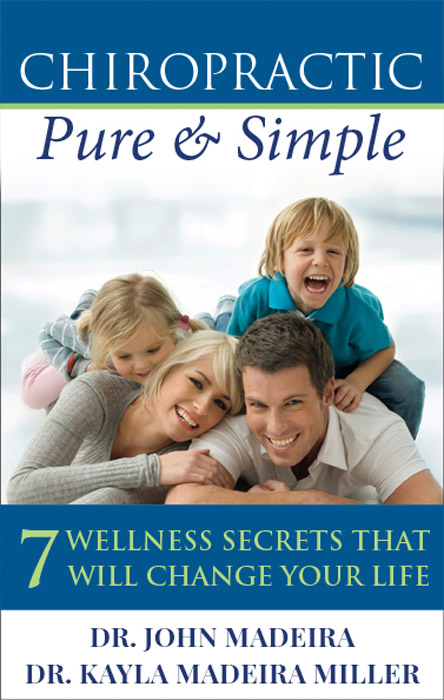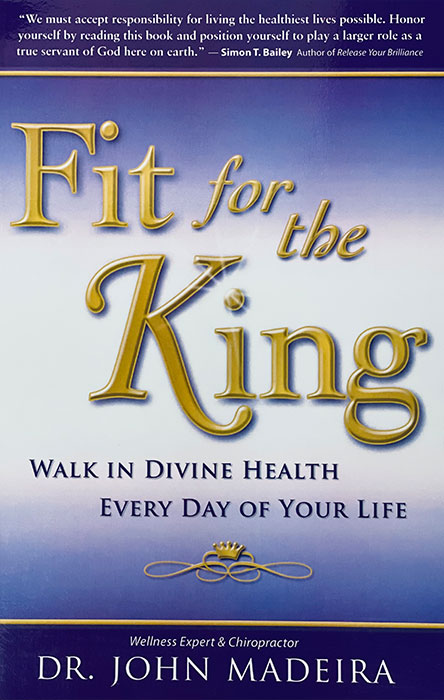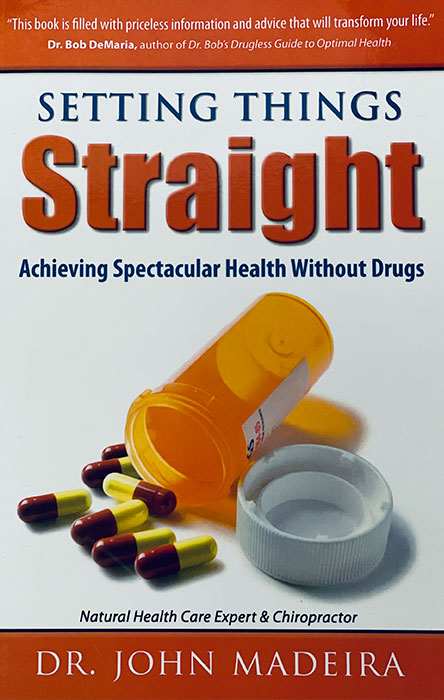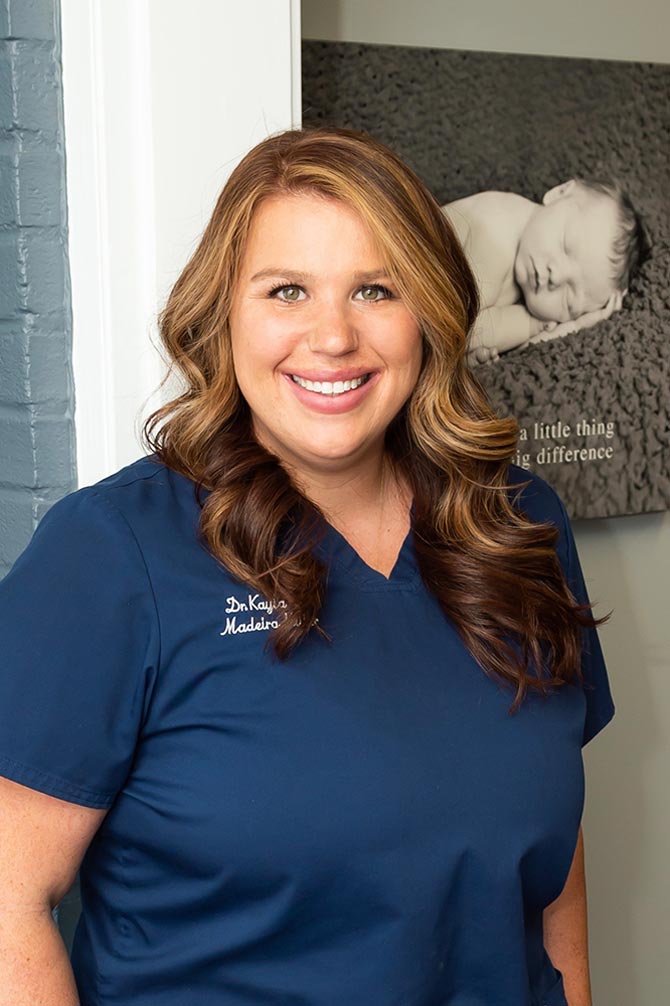 Kayla Madeira Miller, DC
Doctor of Chiropractic, Director of Clinical Operations
"I grew up in a family of many chiropractors and I have seen first hand the positive changes that chiropractic care makes in people's lives.
I love working with families, especially kids. That passion has helped shape me into the scope of chiropractic that I enjoy most, which is caring for moms and children. I am certified in the Webster Technique and have special training in maternity and pediatric chiropractic care.
I am thrilled to be realizing my life-long dream of being a chiropractor. I look forward to meeting you and am excited to help you and your family be the best and healthiest version of yourself possible."
Blake Tressler, DC
Doctor of Chiropractic
"My experience with chiropractic care began 3 years after being injured in a severe collision playing collegiate baseball at Indiana University of Pennsylvania. I suffered more than 3 years with severe migraine headaches and recurrent ear infections when my athletic trainer referred me to a local chiropractor. After my first chiropractic treatment, I experienced nearly instant relief and immediately changed my career path from dentistry to chiropractic.
My passion for helping others is driven by wanting to teach others about their body's natural ability to heal itself. Now in my 6th year as a practicing chiropractor, I am excited to be part of the amazing team at Madeira. My athletic background continues to fuel my passion, and I especially enjoy working with athletes and athletic-related injuries. In my free time, I enjoy drag racing, staying fit, playing guitar, and spending time with my beautiful wife and infant daughter."
Taylor Austin, DC
Doctor of Chiropractic
As a third-generation chiropractor, I am thrilled to be following in my grandfather, my uncle, and my aunt's footsteps. I chose to become a chiropractor after witnessing so many amazing miracles in my own life, as well as in the lives of so many others all around me growing up. It wasn't until I truly understood that chiropractic care assists and compliments the body's own inborn ability to heal itself, that I knew this was the career for me. I am ecstatic to be part of such an amazing team of individuals here who are so dedicated, enthusiastic, and care so much about our patients.
When I'm not in the office helping change lives, I enjoy time at home reading, working in my garden and spending time with my two dogs, Nallie and Kora.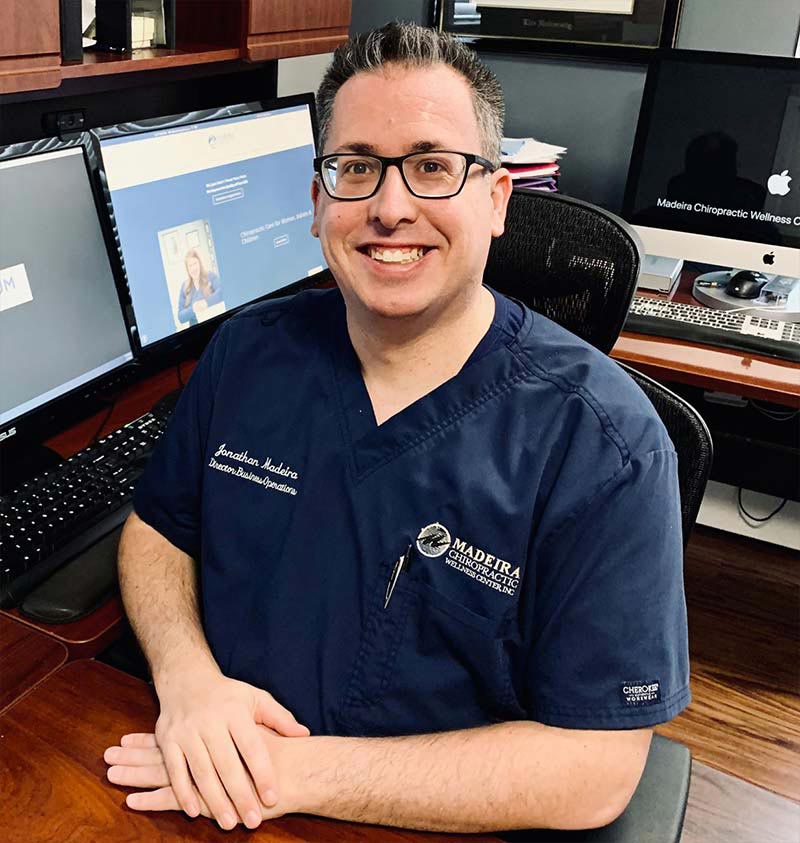 Jonathan Madeira
Director of Business Operations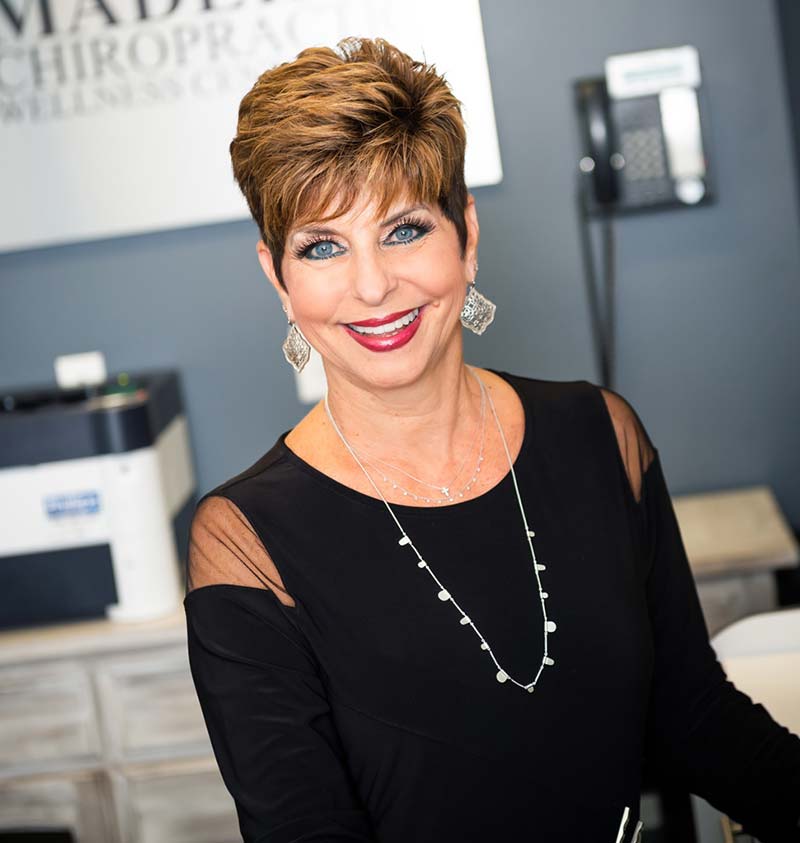 Karen Madeira
Practice Manager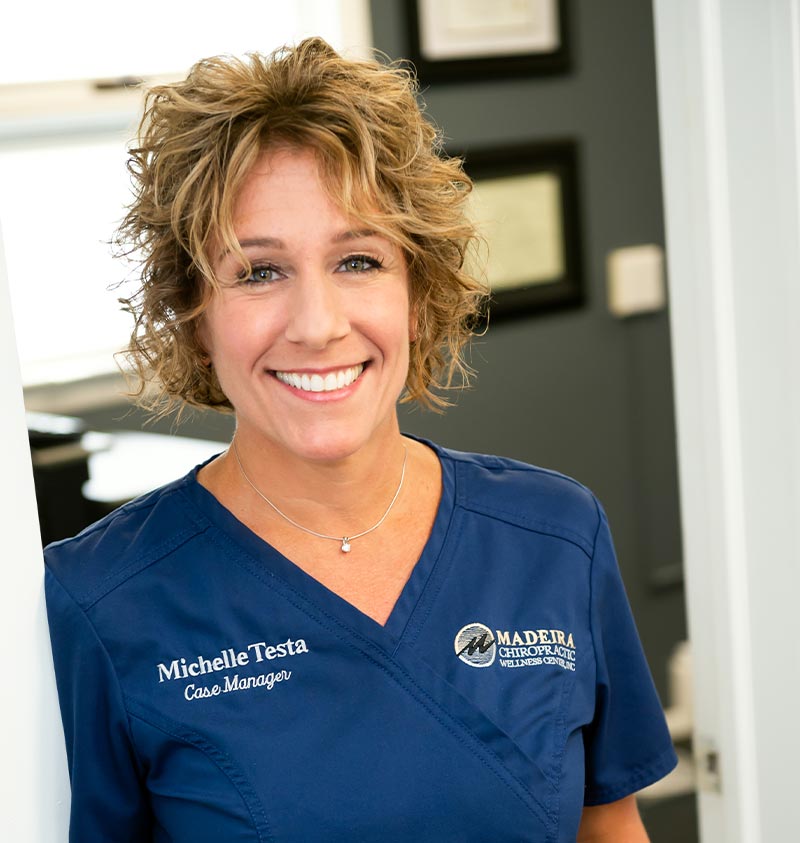 Michelle Testa
Case Manager
Want to be part
of the team?
Find out more about career opportunities with us
Jordann Latta
Licensed Massage Therapist
PA-MSG006380

"Our family has received excellent care at Madeira Chiropractic. Everyone on their team is very friendly, caring and thorough. We believe that the regular wellness care we receive has kept our whole family healthier."
Noel H.
Elizabethtown, PA
"Dr. John and his staff are top notch. They care so much about your health and well-being. I drive 35 miles one way to get Madeira service and treatment."
Mark M.
Lancaster, PA
"If you are looking for excellent chiropractic care, Madeira Chiropractic and Wellness Center is the place to go! They are a family run business, and they care about your family's wellness! My family has been going there for over four years now!"
Liz F.
Dauphin, PA