Dr. John Madeira
Owner/Director
"Hi, I'm Dr. John Madeira. I've been in practice in Hershey for 32 years and still love coming into the office every day to care for my patients to help them regain and maintain their health. I was originally attracted to chiropractic as a profession due to a football injury to my neck which caused severe migraine headaches. Chiropractic care changed my life and I decided I wanted to do the same for others. In addition, I love that the science and art of chiropractic is based in a deep respect and understanding of the human body's ability to repair and regulate itself.
Through undergraduate and graduate studies of anatomy and physiology, I was awed by the complexity of each of the body's systems, from the circulatory system to the digestive system, from the immune system to the reproductive system. What I began to clearly understand was that the best thing I could do, as a naturally-minded physician, was not to prescribe drugs or do surgery but rather to do everything possible to help my patient's bodies to heal themselves.
I care for my patients as a whole person with the single purpose of helping them (no matter what age or condition) to be as healthy as they can be and to feel their best at all times. I do this in several ways. First, by making sure their spine is properly aligned and mobile so that nerves that run the body can function properly which in turn eliminates interference to proper body function. Second, by teaching my patients and giving them guidance in other areas of wellness including proper diet and nutrition, special exercises, proper rest and sleep habits and managing stress.
We believe in not only relieving pain naturally, which we are very good at, but also helping our patients to stay well over the long term.
Dr. Kayla Madeira Miller
Director of Clinical Operations
Hi, I'm Dr. Kayla Madeira Miller and yes I am Dr. John Madeira's daughter. From the time I was little, it has always been my dream to be a chiropractor. I grew up in a family of many chiropractors and I have seen first hand all of the positive changes that chiropractic care makes in people's lives and I thought to myself, "I want to do that."
At the age of 18, I moved to Atlanta, Georgia to pursue my dream and in 2010 I completed my Bachelor of Science degree in Exercise Science from Life University. I immediately applied and was accepted to the chiropractic college there. 4900 classroom hours, 4 more years and 4 National Boards later I earned my Doctor of Chiropractic doctorate degree from Life University in June of 2015.
I have always been very athletically minded and health conscious. My love for kids and for sports (which I get from my Dad) has helped to shape and mold me into the scope of chiropractic that I enjoy most, which is caring for moms and children, and helping those with sports related injuries. While studying at Life University, I became certified in the Webster Technique. I plan to pursue my pediatric certification through the International Chiropractic Pediatric Association in the very near future. This certification and the additional hours spent will be enable me to make an even more positive impact on the pediatric patients in our practice.
My background in Exercise Science and my love for exercise has led me in the direction of gaining expertise in extremity adjusting as well. Extremity adjusting involves corrective manipulation of the joints of the body (in addition to the spine), which can dramatically help those who are experiencing shoulder, hand, elbow, hip, knee and foot disorders.
I am thrilled to be back home in Pennsylvania ready to embrace my role as a chiropractor and continue to build Madeira Chiropractic Wellness Center, Inc. When I am not in the office, I can be found enjoying time with my friends and family and getting to the beach as often as I can.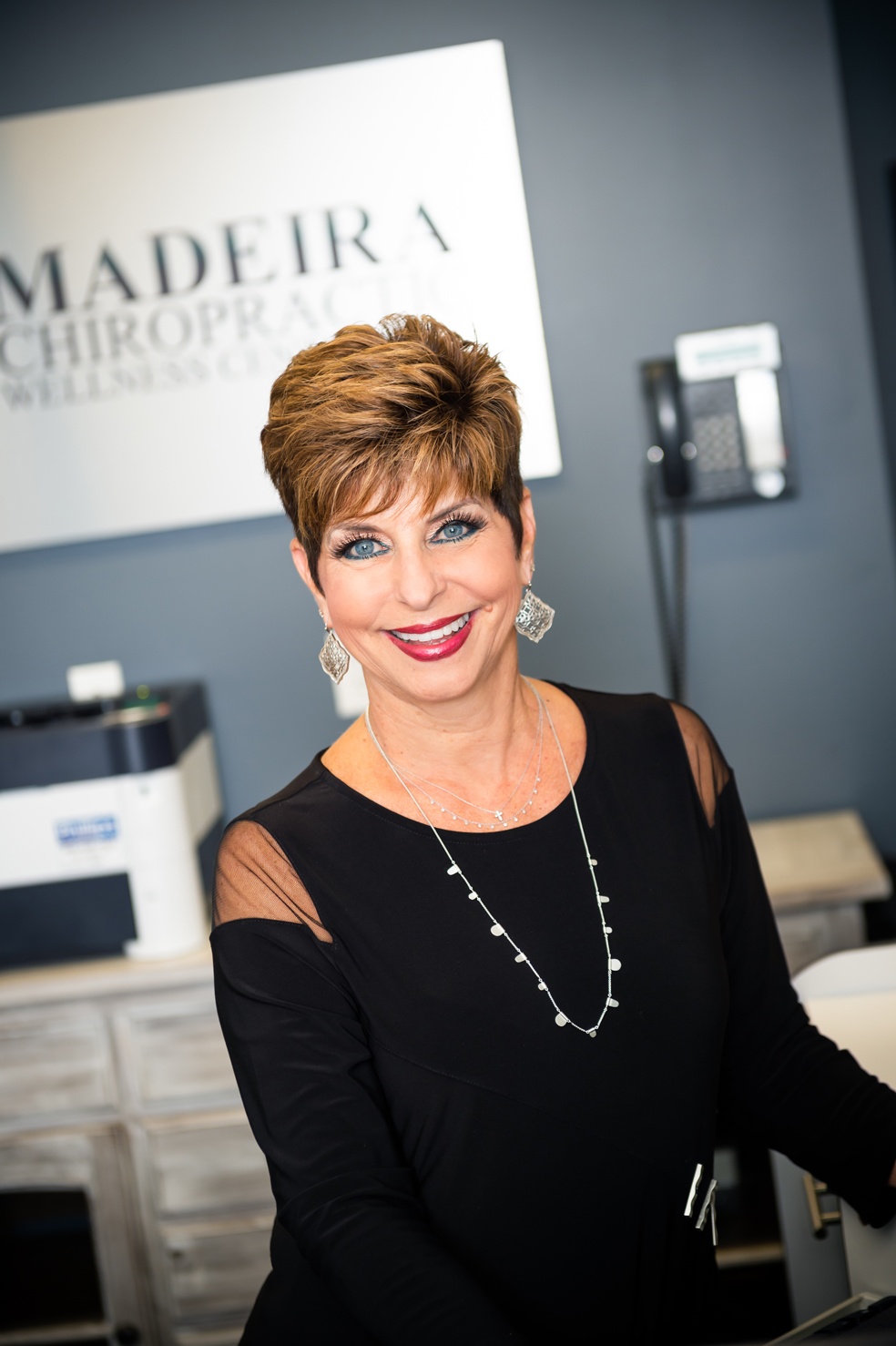 Karen Madeira
Practice Manager
Jonathan Madeira
Director of Business Operations
Jordann Latta
Front Desk & Licensed Massage Therapist (LMT)
Tara Herman
Front Desk Manager
Marissa Isaacs
Clinical Assistant